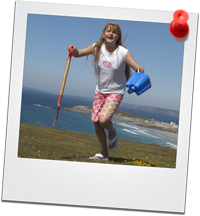 Events
MAY 2011
Run to the Sun - 27th - 30th May 2011.
Run to te Sun held it's first event way back in 1987 and has grown into one of the largest Custom Car, VW and dance festivals in Europe since its conception. Run to the Sun is a 3 day event spread over 2 sites in Newquay;
Trevelgue holiday park which is the main event site and the Show 'n' Shine competition is on Sunday 29th May (venue to be confirmed). 3 nights of live entertainment complete with DJ's, visual performers and laser shows. 5 different Arena's provide venues for live bands, music, stand-up comedy, chilled-out tunes, acoustic sessions and even a Morph Tent! Camping is available for this event contact Trevelgue on 01637 851851.

Venue: Trevelgue Holiday Park, Porth, Newquay, TR8 4AS
Contact: Kelly, Events Manager
Tel: 01637 851851
Date: Friday 27th May to Monday 30th May 2011
AUGUST 2011
Boardmasters - 10th - 14th August
The Boardmasters is run across two locations, Fistral Beach
and watergate Bay.
Fistral Beach is home to the surf, skate, BMX and many others activities between 10am and 7pm each day. On Wednesday, Thursday and Sunday evenings the Fistral Beach Bar re-opens at 7:30pm with live music till midnight. These gigs are the only ticketed events at Fistral Beach.

If you just want to visit the music festival on Friday 12th and Saturday 13th you need to buy a Watergate Bay ticket.
Venue - Fistral Beach & Watergate Bay (Fri & Sat Nights)
Dates - 10th - 14th August 2011.
SEPTEMBER 2011
Newquay Fish Festival - 9th - 11th September.
The event showcases one of Newquays hidden gems 'the harbour' and has proven an extremely popular event with both residents and visitors. The practical cookery demonstrations by local chefs are undoubtedly the highlight of the festival, with hotels and restaurants being able to promote local fresh fish and shellfish and locally available produce. Also you'll find food tasting, talks and boat trips. Fantastic fun for all the family.

Don't miss Last Night of The Proms from 7pm on Friday at the Harbour!
Venue: Newquay Harbour
NOVEMBER 2011
Newquay Christmas Light Switch On - 25th November.
Station approach hosts the grand switch on of Newquay Christmas lights at 7pm on Friday 25th November 2011. Who will be flicking the big switch? Details to be announced soon! Camborne Band will be providing the music before the parade and fireworks down at Newquay Harbour. The Festive season will soon be upon us!

Venue: Station Approach, Newquay
Date: Friday 25th November 2011 @ 7pm
DECEMBER 2011
Community Christmas Fayre - 10th December.
Everyone is welcome to attend a Community Christmas Fayre at the Hotel Victoria on Saturday 10th December. A large selection of stalls will be displaying their wares, both inside and outside of the Hotel. Newquay Band perform and Saffron Maids will be dancing! Entertainment for the children comes in the shape of a Roundabout and Bouncy Castle plus a special appearance from the man with the white beard and the famous red cloak. Which should delight everybody present!

Venue: Hotel Victoria
Date: Sat. 10th Dec. 2011
Time: 10am - 4pm
Contact: Jan Dent
Tel: 01637 850169